5 in 1 Digital Storage Box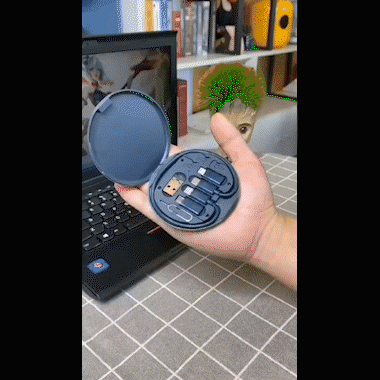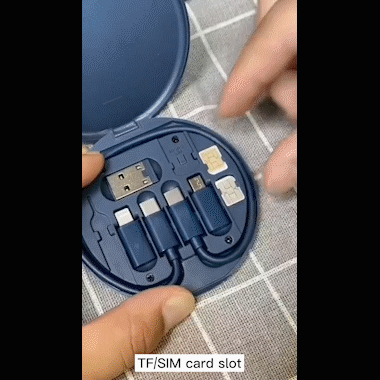 Feature:
1. This digital storage bag is made of high-quality PVC, with excellent workmanship and durability.
2. A variety of functions are integrated into one, Equipped with a mobile phone holder, easy to use.
3. A variety of interfaces, to meet the mutual conversion of Apple/Android/Type-C interface, charging and transmission are correct; support 60w high power, match fast charging adapter, fast charging for mobile phones/tablets/notebooks and other devices.
4. Equipped with a card removal pin and a memory card slot/SIM card slot, this storage box can prevent the card pin/memory card/SIM card from being lost due to improper storage after card replacement.
5. Easy to carry and practical.Suitable for travel/business trip, etc.
Specification:
Material: PVC
Color : black
Product size: 12*12*3cm
Gross weight: 75g
Packing list:
Storage box*1 set (Android port*1, Apple port*1, USB port*1, data cable*1, card pin*1, storage box*1, SIM card not included)